Judgement Day
A giant meteor is set to strike earth, and humanity's only hope is weapons engineer Dr. Corbett (Linden Ashby) : His defense system can shield the planet from annihilation. Unfortunately, the end of the world is exactly what cult leader Brother Payne (Mario Van Peebles) wants.
Starring:
Karen Gilchrist, Debbi Bossi
Tag:

No Time To Die
Recruited to rescue a kidnapped scientist, globe-trotting spy James Bond finds himself hot on the trail of a mysterious villain, who's armed with a dangerous new technology.
Starring:
Genres:
Action, Adventure, Comedy
Tag:

Moving Day
A group of four men working at a moving company all suffer downfalls, adding to their rough pasts that continue to haunt them.
Starring:
Genres:
Comedy, Drama, Family
Tag:
Charlie Murphy, Comedy




The Real O-Show Trailer
It is a American syndicated talk show based in Atlanta, Georgia, that explores the African American culture as well as entertainment and today's hot topics.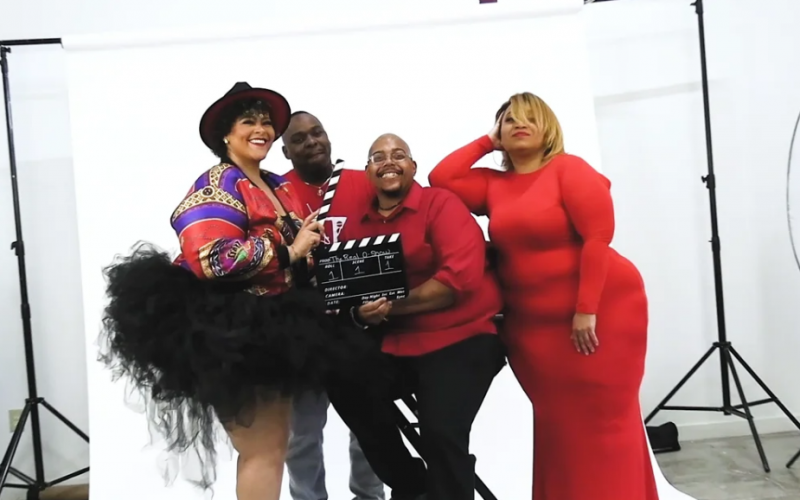 Trending
The Reckless

1 Season Feb 2019

#2 in Series Today

The travels of a lone bounty hunter in the outer reaches of the galaxy, far from the authority of the New Republic.

Starring: James Earl Jones, James Chinlund

Genres: Drama, Fantasy

Tag: Brother, Brother Relationship, Kings, Vikings

Folke The Fat

1 Season Feb 2019

#4 in Series Today

Lorem Ipsum is simply dummy text of the printing and typesetting industry. Lorem Ipsum has been the industry's standard dummy text ever since the 1500s.

Starring: Brenda Chapman, James Earl Jones

Genres: Mystry, thriller

Tag: Brother, Brother Relationship, King, Premieres, Vikings

The Soldier Escape

2 Seasons Nov 2020

#6 in Series Today

Lorem Ipsum is simply dummy text of the printing and typesetting industry. Lorem Ipsum has been the industry's standard dummy text ever since the 1500s.

Starring: John Kani, John Bartnicki

Genres: Adventure, History, Mystery

Tag: Brother, Kings, Vikings

Football

1 Season Feb 2019

#7 in Series Today

The travels of a lone bounty hunter in the outer reaches of the galaxy, far from the authority of the New Republic.

Starring: Robert Rodriguez, Robert Romanson

Genres: Comedy, Drama

Tag: 4K Ultra, Brother, Brother Relationship, King, Vikings

Gifts of Joy

1 Season Feb 2021

#8 in Series Today

Gifts of Joy is a Life Style Evening Television Show that explores the things people don't want to deal with in life and once Joy Douglass turns on the lights every thing from love, sex, mental illness, abuse, addiction, etc is unpacked and then the real Gift is given The Gift of Joy.

The Totally Healed Show

1 Season Feb 2021

#9 in Series Today

Totally Healed is a Inspirational Night-time Talk Show that focuses on how people find healing in their daily life, in their family, in their hopes and dreams as well as their mental and physical state. Watch Angel Cilly Cell Woods explore and share inspiration and ways to be Totally Healed. Airs Every Tuesday Night at 8PM

Starring:

Genres: Talk-Show

Tag:

Trapped Within

2 Seasons Feb 2019

#10 in Series Today

The travels of a lone bounty hunter in the outer reaches of the galaxy, far from the authority of the New Republic.

Starring: Hans Zimmer, Jonathan Roberts

Genres: Action, Comedy, Drama

Tag: 4K Ultra, Brother, Brother Relationship, Kings, Vikings